Holbrook Finds - weathered - no fusion crust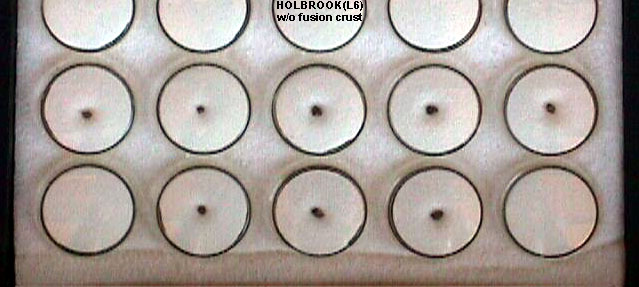 This next section is for those finds of mine that have no evidence of fusion crust. My theory is that the variation in preservation/weathering of Holbrook meteorites is related to what kind of soil it sat in. If it sat in the sandy, topmost portion of the soil, preservation would be likely. If it sat on an alkali hardpan or was washed down into a salt flat, the fusion crust would devitrify and the native metal would corrode.
If anyone wishes to conduct additional test, the following specimens are available.