micro METEORITES -
Bolidechaser Travels to Holbrook
May 1, 1998
Holbrook Meteorite (L6) Strewn Field
Navajo County, Arizona
Bolidechaser fulfills three lifelong goals.
He finally visits the Holbrook Strewn Field, as well as
the Petrified Forest and Painted Desert!

Bolidechaser's Holbrook Trip Log:
On the Road to Holbrook Strewn Field, South of Sun Valley, AZ - much of this strewn field is on the Puercos River floodplain: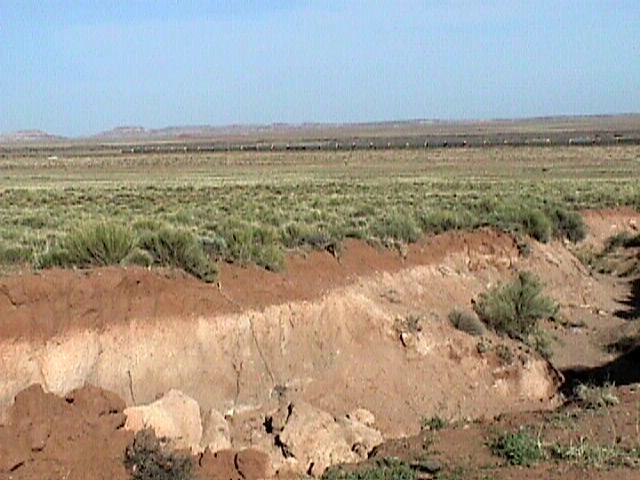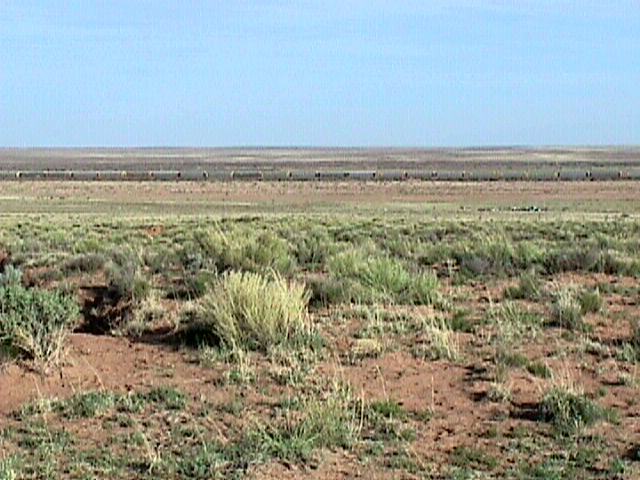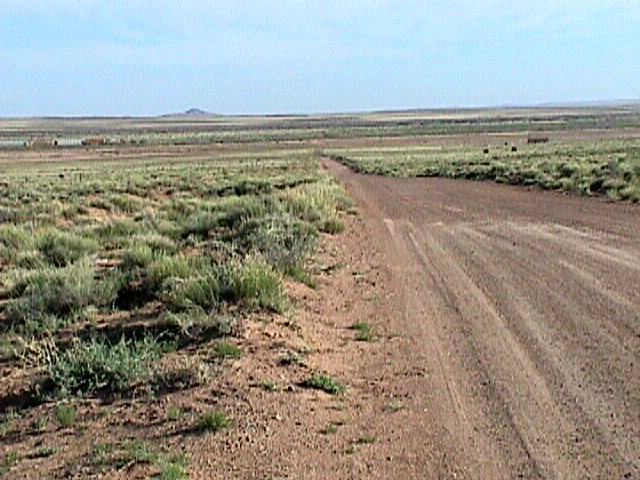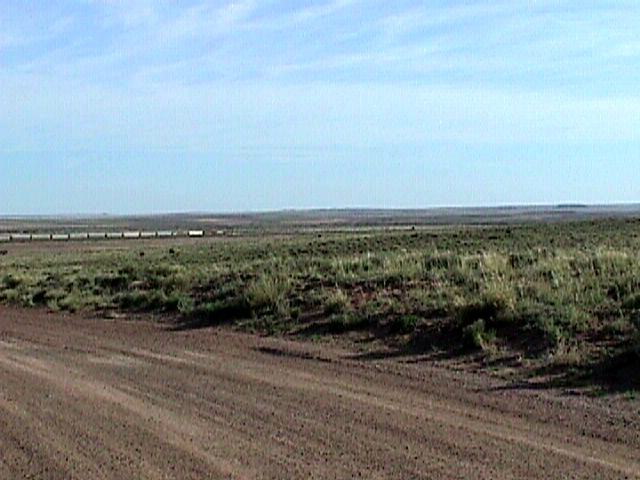 Majority of strewn field, is between these R/R signal lights on both sides of these tracks: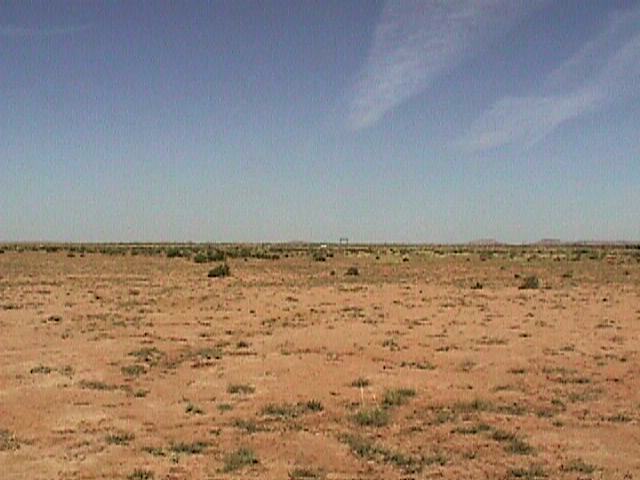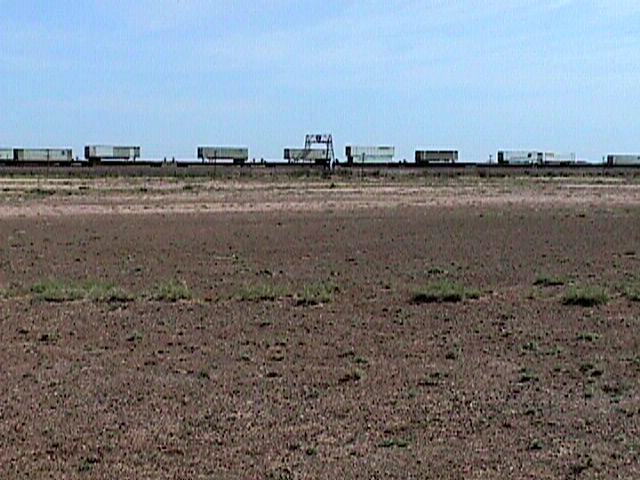 Except for some guys working on the Santa Fe Railroad tracks, I met no one while I was hunting in the strewn field: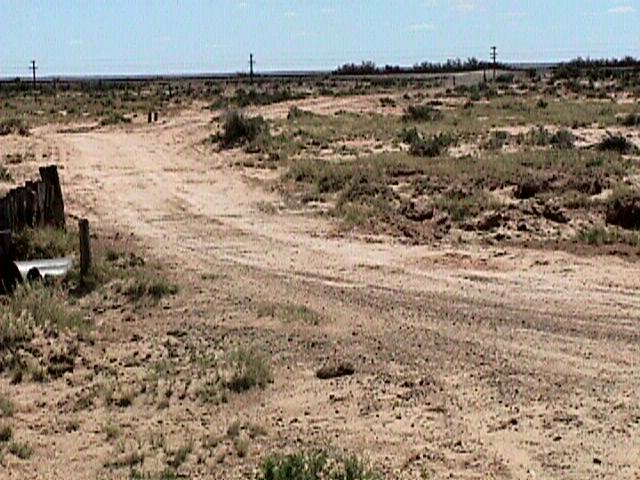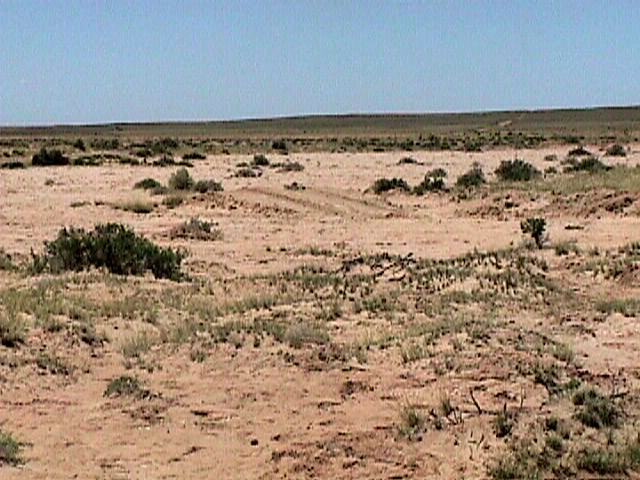 Blowouts are a great place to look for meteorites, but all I found were artifacts of jasper, pottery, bone, and lead: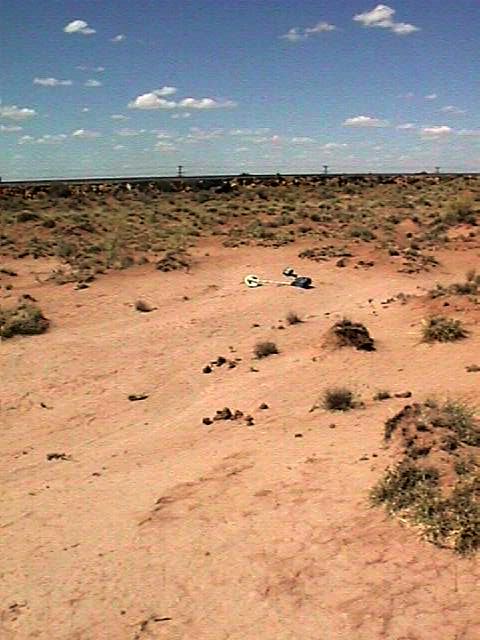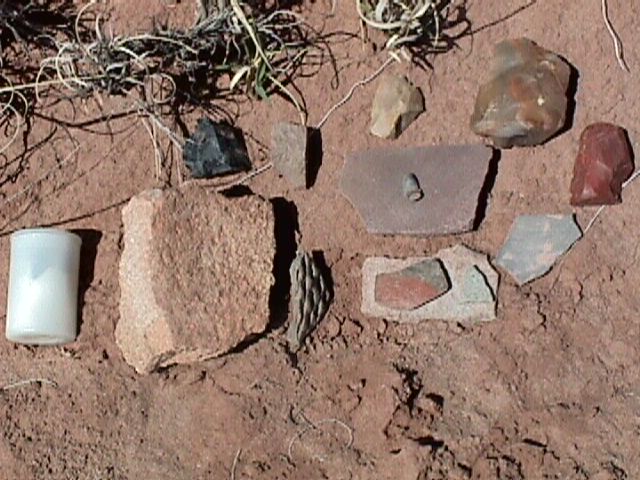 Field modification - original design had this large magnet bolted behind the wheel - this wasn't working, so a field mod moved the magnet to the front: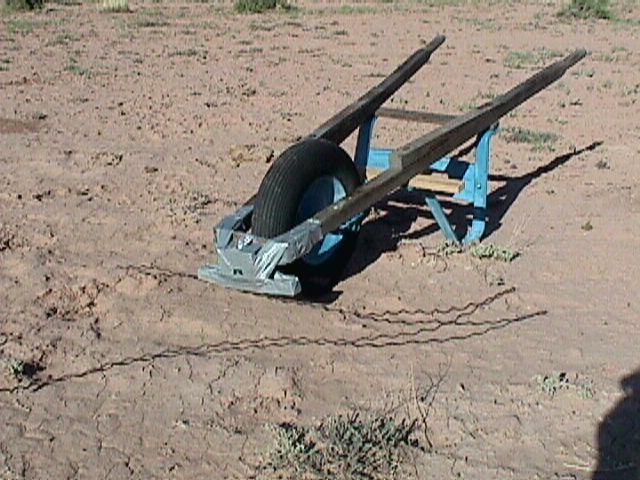 No excuse to leave Holbrook without an L6 or a Canyon Diablo. STEWART's is just 9 miles east of the strewn field and just north of Adamana at Exit 303:

Bolidechaser travels on to Meteor Crater and Gold Basin to complete the "hat trick" within 24 hours!
| | | |
| --- | --- | --- |
| This is the last (micro) meteorite that I found at 5PM, May 4th. | Pieces of iron shale that I found in the road at Meteor Crater. | A sliver of L4 that I found on the berm of the road at Gold Basin before 5PM, May 6th. |
Please contact bolidechaser@tripod.net for comments or questions regarding this page.

Otherwise, contact: TRIPOD

980518